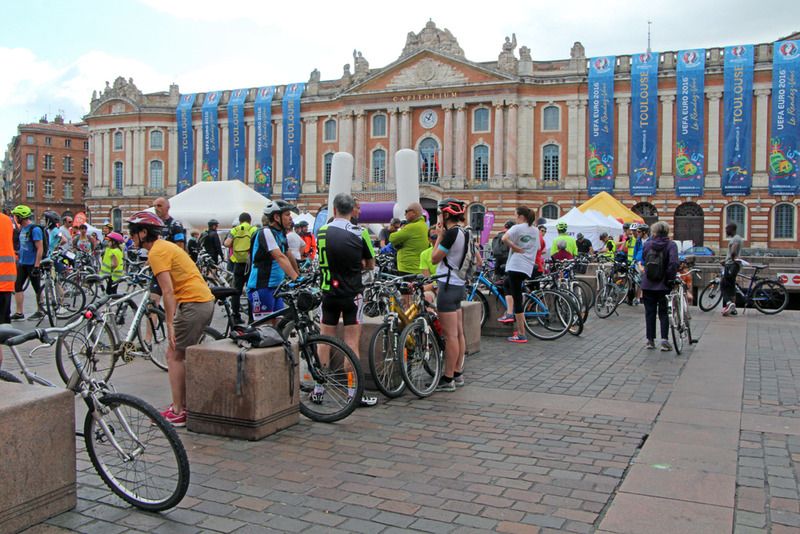 Place du Capitole, Toulouse, 5 juin 2016
Peu sur les blogs il est vrai mais cela ne signifie pas pour autant que rien ne se passe à Toulouse, prenons l'exemple du dimanche 5 juin : au départ du Capitole une «
rando-vélos
» de 31 kilomètres le long de la Garonne, Blagnac, Beauzelle jusqu'à Gagnac et retour.
Update
Nor really spending much time on the blogs is not a reason to believe that nothing is happening in Toulouse. Let's take for example Sunday, June the 6th in Toulouse: a 20 miles

bike ride

in Toulouse starting at the Capitole, following the Garonne and going through Blagnac and Beauzelle to reach Gagnac and back.
Square Chales de Gaulle, 3 et 5 juin 2016
Le Pavillon des Architectes,
un projet
de fin d'étude de deux étudiants
A gridshell, a two students in architecture "end of the year

project

"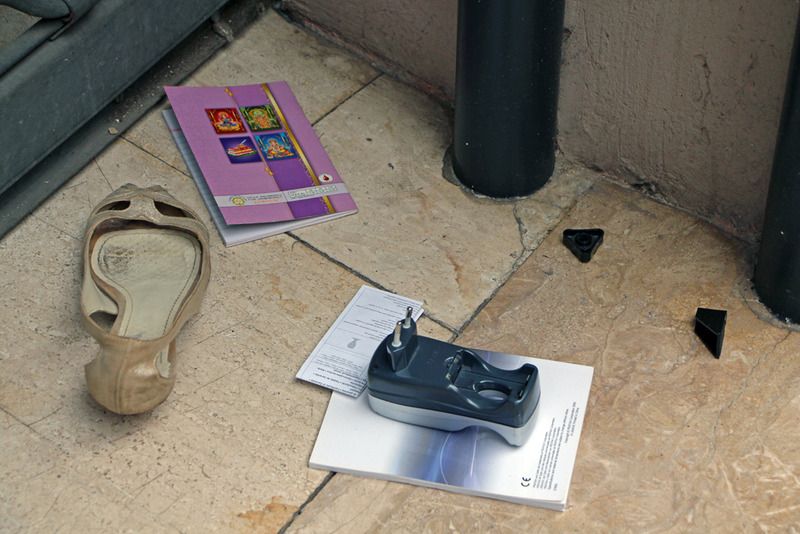 Rue Croix Baragnon, Toulouse, 5 juin 2016
Les restes de la nuit précédente sur un trottoir…

The remains of the previous night on a sidewalk…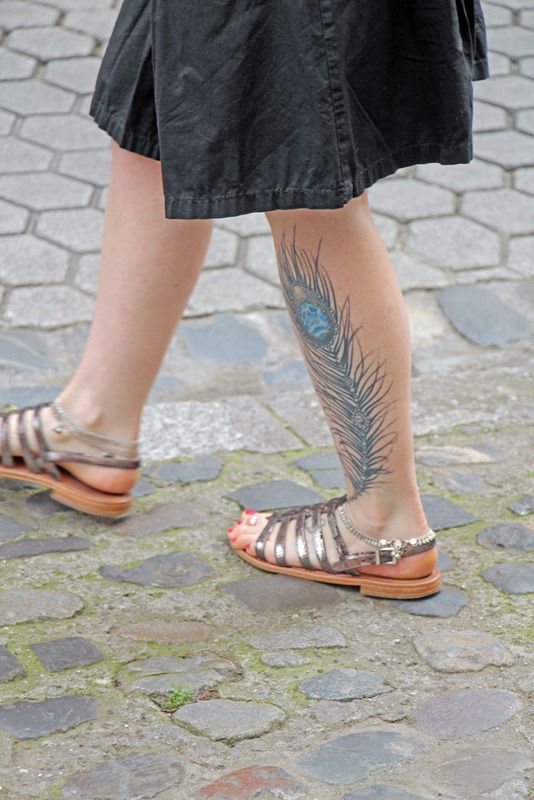 Rue Bouquières, 5 juin 2016
Restons les pieds sur terre, à suivre
Let's keep both feet on the ground, to be followed