Saint Cirq Lapopie, Lot, 23 septembre 2015
Un village en hauteur, plein de ruelles, de toits de tuiles, de murs à pans de bois et de trois ruines de châteaux qui sentent le moyen âge: Saint Cirq Lapopie à une heure et demie en voiture au nord de Toulouse.
Un village qui n'existe pourtant que par le tourisme, jugez-en par vous-mêmes: trente cinq habitants l'hiver, deux cents l'été et 400 000 touristes par an...
Between earth, sky and water
A village built upwards, full of very narrow streets, houses with tiles roofs, half-timber facades and
three castles/ruins give you a feel of medieval times: Saint Cirq Lapopie is an hour and a half north of Toulouse by car.
This village is linked to tourism, you can judge for yourself: thirty five inhabitants in winter, two hundreds in summer and 400,000 tourists every year...
"J'ai cessé de me désirer ailleurs"
Here, I stopped desiring somewhere else
André Breton

(1896-1966) passa les quinze derniers étés de sa vie à Saint Cirq Lapopie et fit revivre le village dans les années 50.
André Breton

(1896-1966) spent the last fifteen summers of his life in Saint Cirq Lapopie and helped revive the village in the 50's.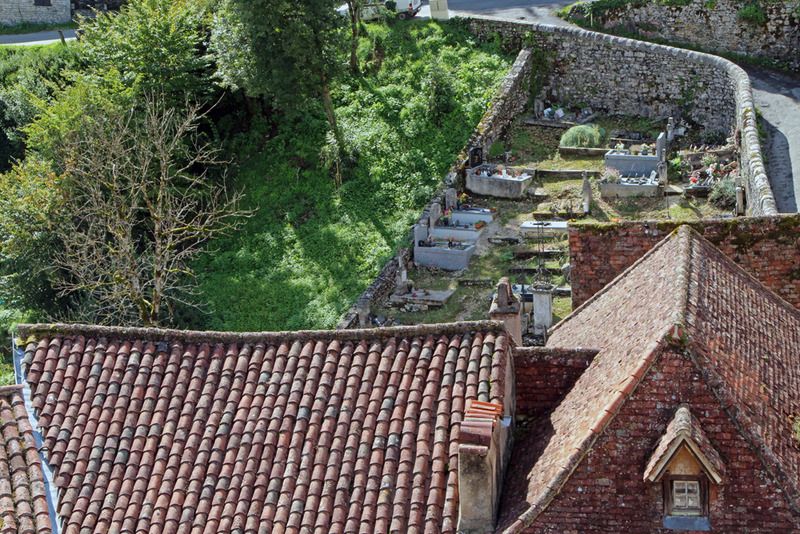 Un cimetière à la taille du village
The cemetery the size of the village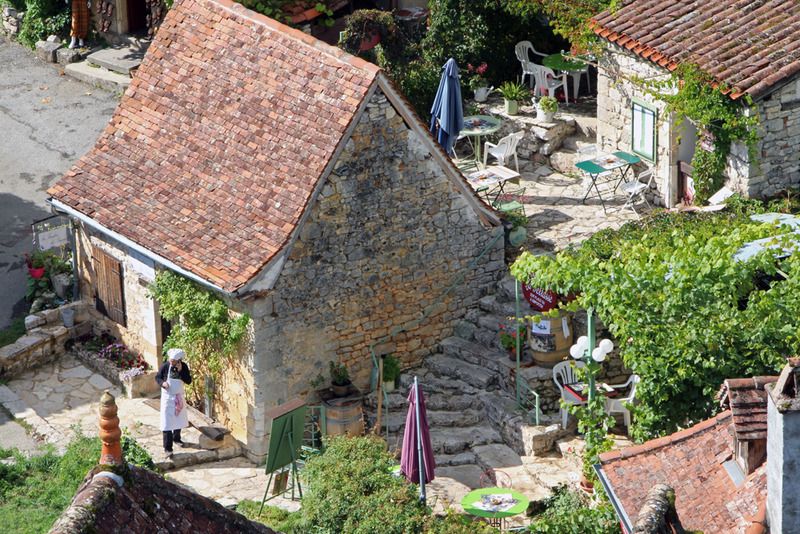 Pause déjeuner

Lunch break
* Coucou
Bibi
, un village que tu as aimé également, n'est-ce pas?
Hi

Bibi

, it's a village you liked too, no?