L'exposition présentée dans le billet précédent est une bonne occasion de vous montrer quelques autres vues du couvent des Dominicains, ici l'église gothique « méridionale » le clocher a été bâti entre 1275 et 1298.
The exhibit shown in the previous post is an excellent opportunity to show you a few views of the Dominican monastery: here the Gothic Church with its tower bell built between 1275 and 1298.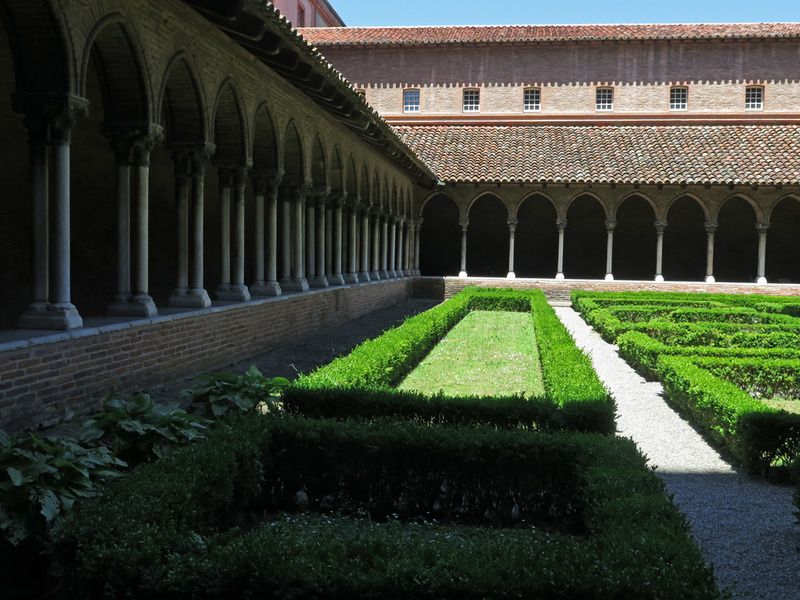 Ici une vue du cloître avec ses 160 colonnettes de marbre de style baroque languedocien. Le cloître a été en partie détruit au 19éme siècle comme l'a été le couvent mais reconstruit petit à petit au 19ème et au 20ème siècle.
Here a view of the cloister with its 160 marble columns of the baroque style, typical of the Languedoc region. The cloister has been partly destroyed at the same time as the convent during the 19th century but has been gradually rebuilt during the 19th and 20th century.
La salle capitulaire, là où se réunissaient les moines, avec des portraits de saints sur les murs
The capitular hall where the monks were holding their meetings, with its portraits of Saints on the walls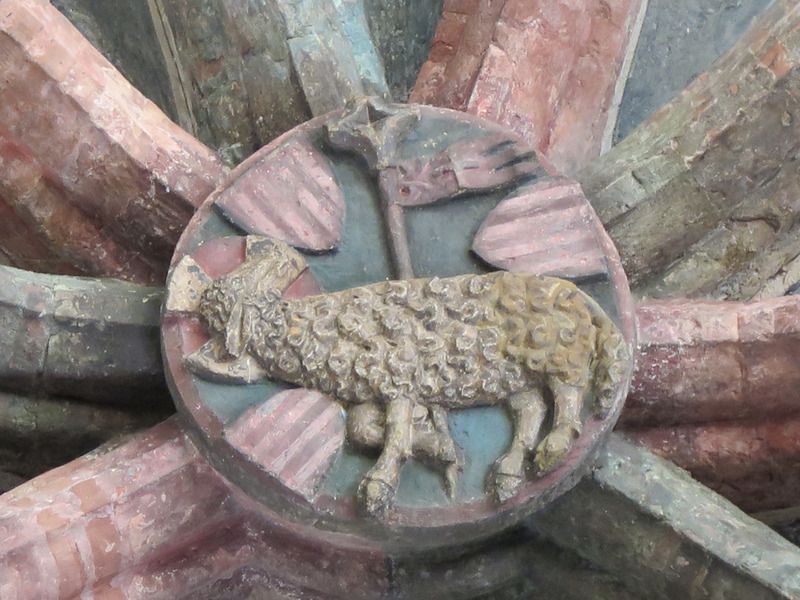 et l'agneau triomphant avec le blason du donateur, Arnaud Villar, en arrière-plan.
and the triumphant lamb with the coat of arms of Arnaud Villar the donator in the background.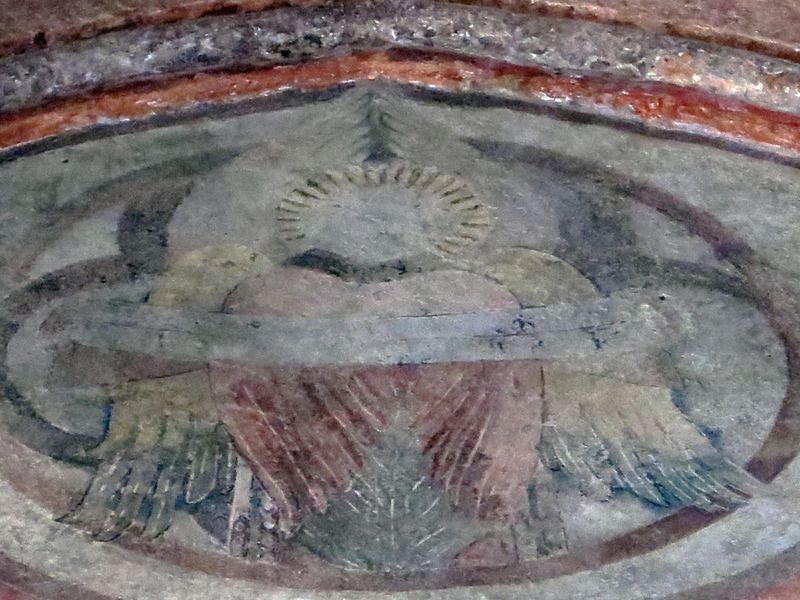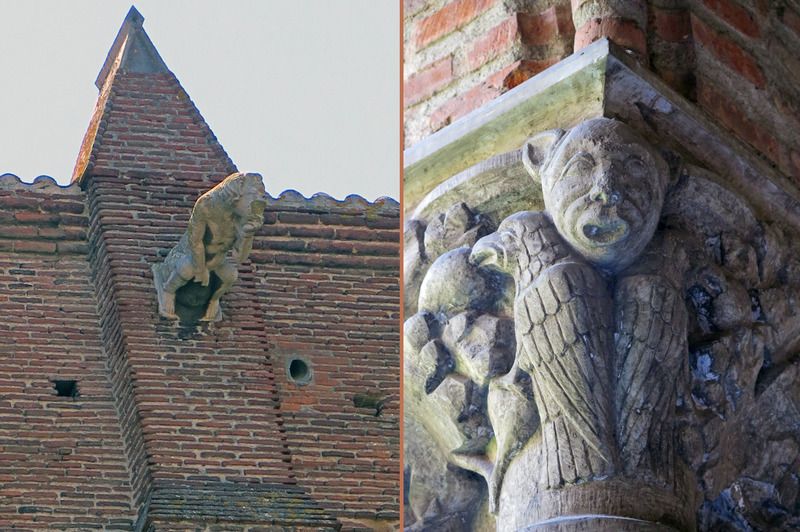 Une des gargouilles de l'église attenante et une des têtes de chapiteaux d'une colonne
One of the church's gargoyle and the top of a decorated capital of one of the columns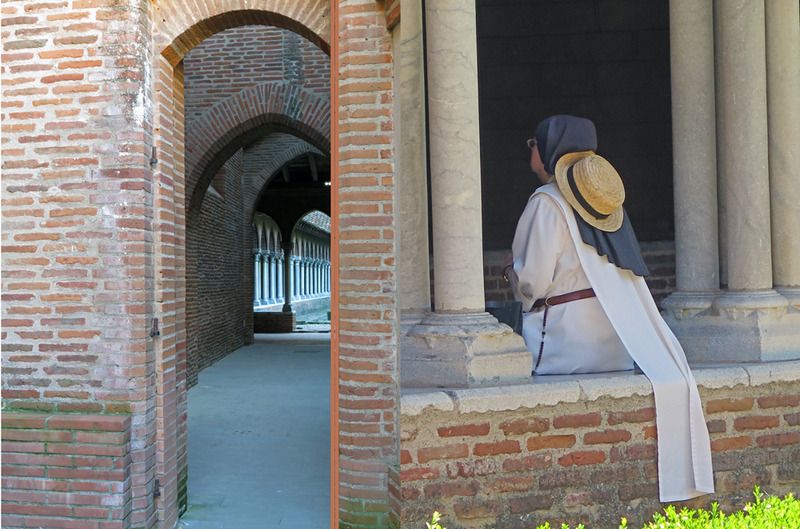 Harmonie et sérénité
Harmony and a sense of peace