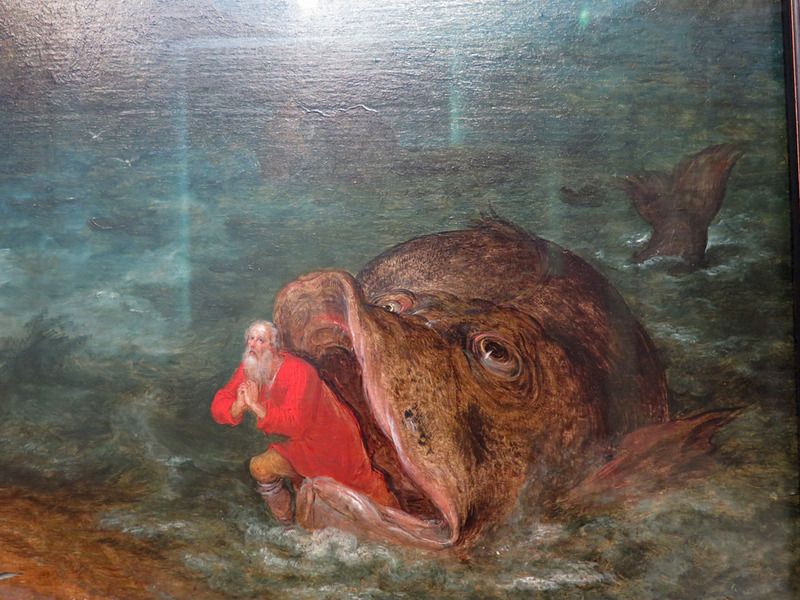 Jan Brueghel (1568-1625) "Jonas entsteight dem Rachen des Walfisches" Die Alte Pinakothek, Munich,juin 2016
Détail
Les fabuleuses collections de peintures européennes de l'
Alte Pinakothek
, peintures du XIIIe au XVIIIe et de la
Neue Pinakothek
, peintures du XVIIIe au XXe siècle.
But also…
The finest European paintings collections from the

Alte Pinakothek

, mostly paintings from the 19th century and from the

Neue Pinakothek

with mostly European paintings from the 14th to the 19th century.
Adolf Holzel (1853-1934) "Hausandacht" "Domestic devotions" Die Neue Pinakothek, Munich, juin 2016
Avec quelques details comme ce chien, j'aime observer les chiens coquins sur les tableaux,
With a couple of details like this dog. I like watching little rascals appearing on paintings,
François Boucher (1703-1770)

"Portrait de Madame de Pompadour"
(
Détail)
Die Alte Pinakothek, Munich, juin 2016
où comme les visiteurs comme nous, croisés çà et là.
or coming across people in front of a painting.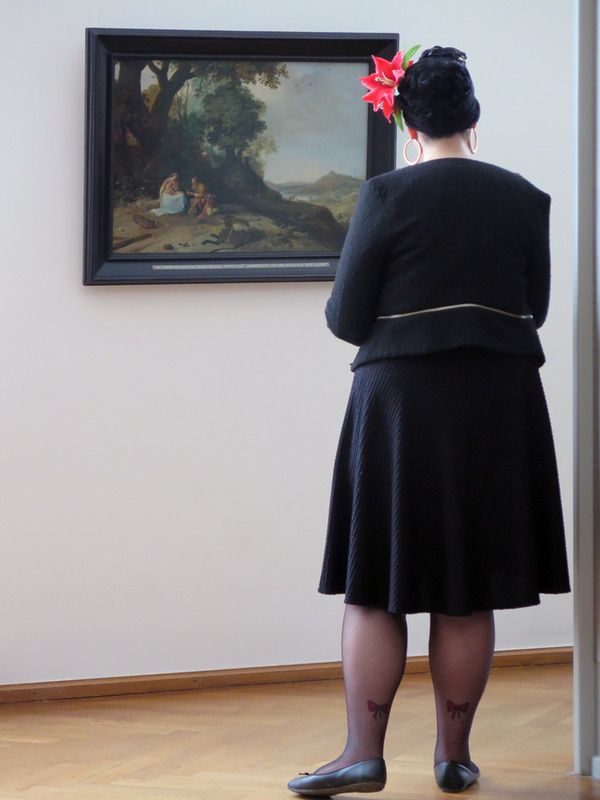 Bartholomeus Breenbergh (1599-1637) « Landschaft mit der Ruhe auf der Flucht »
Dans le parc quelques sculptures modernes
Various modern sculptures in the park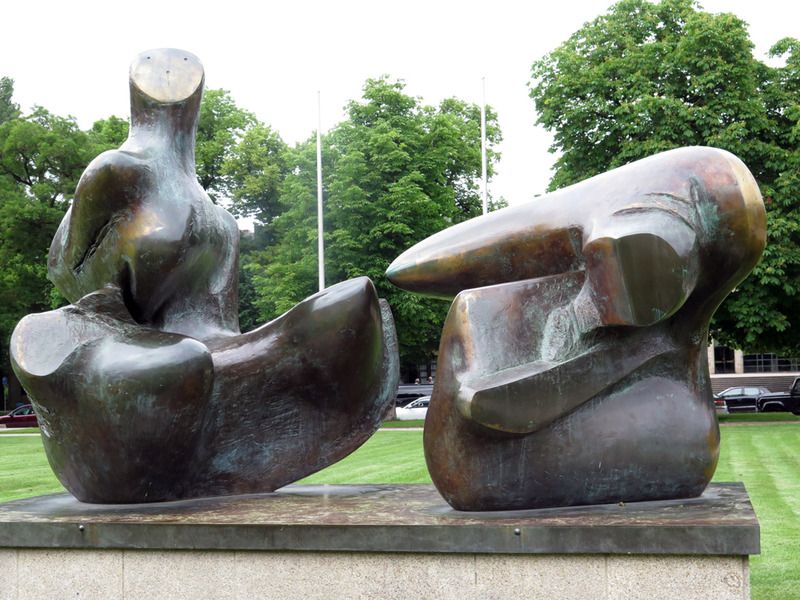 Henri Moore (1898-1986, "Grosse Liegende"
Toni Stadler (1888-1982) « Aglaia »