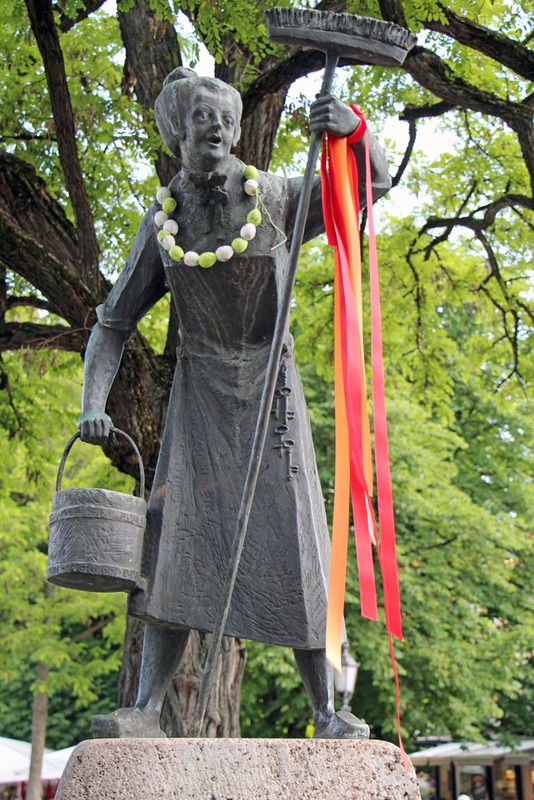 Disséminées au milieu de ce marché se trouvent six fontaines accompagnées de six statues représentant des comédiens et chanteurs bien connus en Bavière.
Ci dessus nous avons par exemple Ida Schumacher (1894-1956) by Marlene Neubauer Woerner dans son habit de femme de ménage au Ritz.
Downtown
Throughout the market six fountains and six statues dedicated to famous Bavarian comedians such as above Ida Schumacher dressed as a Ritz's cleaning lady
.
Weiß Ferdl (1883-1949) by Ernst Andreas Rauch
Karl-Valentin-Brunnen (1882-1948) by foundry Agostino Zuppa, Munich
Mais que serait un marché bavarois sans bavarois?
But what would be a Bavarian market without Bavarians ?