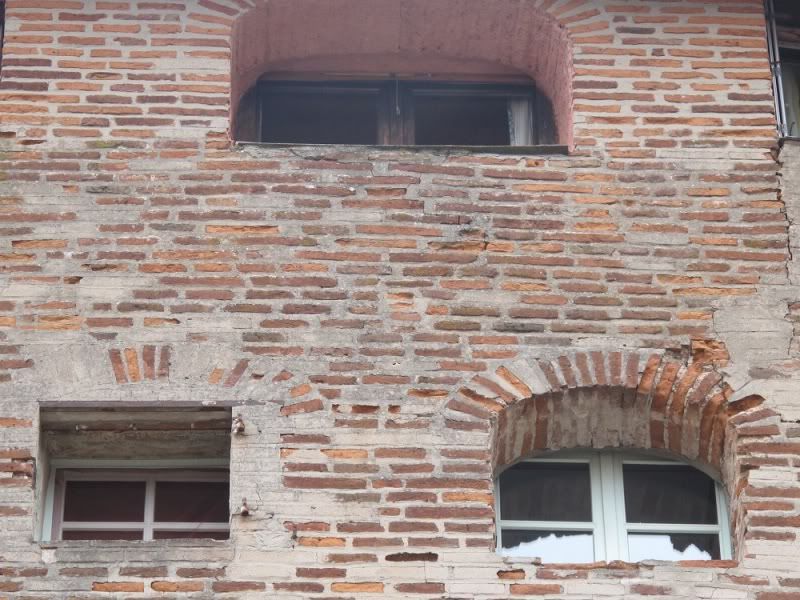 Albi, mars 2012
La ville d'Albi se trouve à 70 kilomètres au nord-est de Toulouse.
A cause de son matériel de construction Albi est surnommée la "ville rouge," par son nom elle aurait pu être nommée « la ville blanche" Alba voulant dire "blanche" en latin.
De toute façon voici quelques briques…
Bricks and windows :
At about 44 miles North-East from Toulouse is the medieval town of Albi.
Because of the construction material used Albi is nicknamed the « red town » by its name it could have been nicknamed « white town » Alba meaning white in latin.
Anyway here are a few bricks…