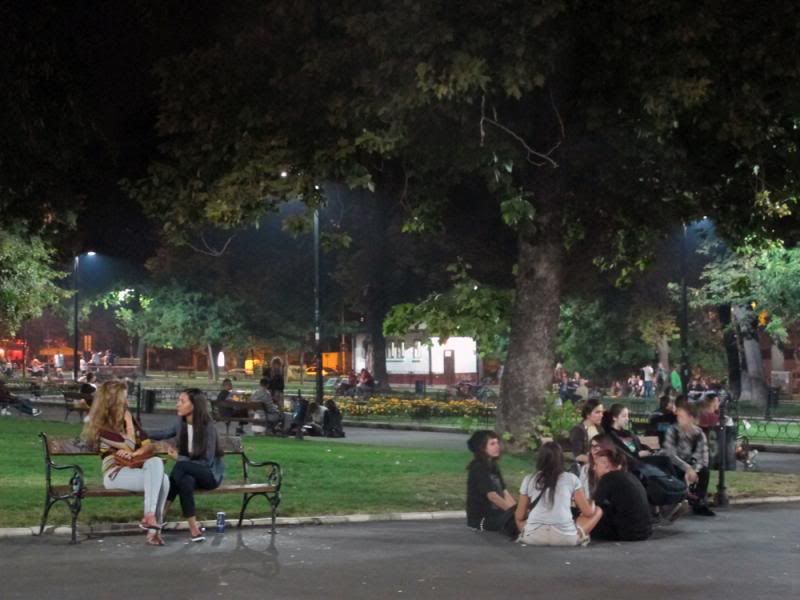 Ulica Vuka Karadžić, le parc des étudiants, Belgrade, août 2013
Des tas de petits parcs à Belgrade et ils sont plein de vie tard dans la nuit comme ici près de la rue Vuka Karadžić.
Cyrillic alphabet
A lot of small parks in Belgrade and they remain full late at night like here near the Vuka Karadžić street.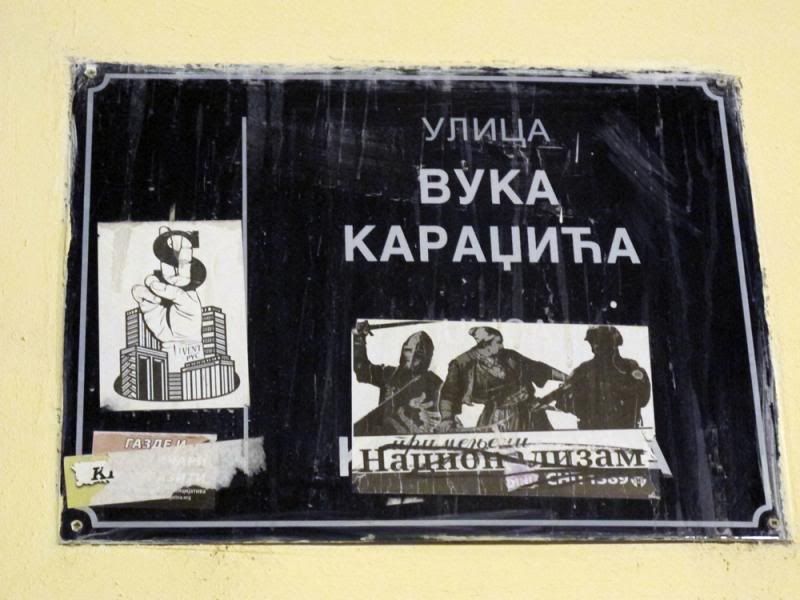 Vuka Karadžić, un liguiste et un écrivain qui réforma la langue serbe au milieu du 19ème suivant la formule « un son, une lettre » qui fait qu'aujourd'hui on écrit le serbo-croate comme on le parle.
Vuka Karadžić, a linguist as well as a writer who reformed the Serbian language in the middle of the 19th century following the formula «a sound, a letter" with the result that today we write in Serbo-Croatian the same way as we speak in Serbo-Croatian.